Medicare Vs. Medicaid: What's The Difference?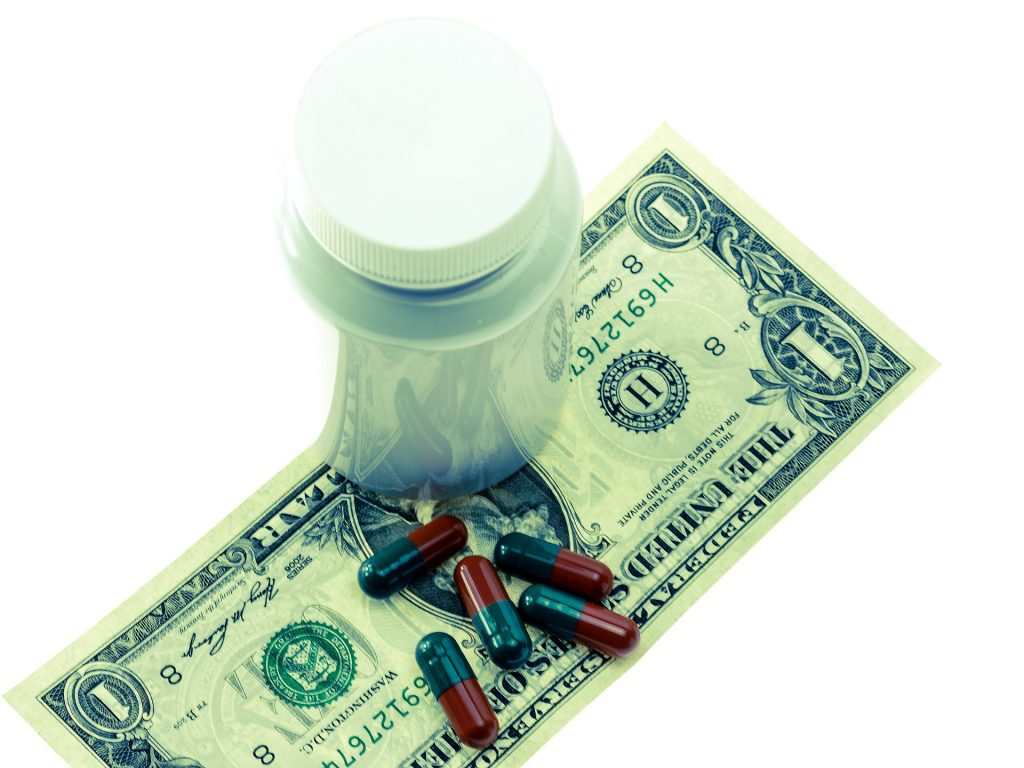 Medicare — and all the trimmings that come with it — can be confusing and difficult to navigate, even for the experts. Finding the right coverage for the right budget, finding out what, if any, savings you may qualify for, and staying up-to-date with changes to your policy can seem like an overwhelming task. Here we will break down two commonly confused terms: Medicare and Medicaid, and help you determine some key differences when it comes to finding out what program is right for you.
What Is Medicare?
Medicare is a federal health insurance program offered to U.S. citizens who are 65 and older. Younger people with disabilities, as well as as well as some younger people with disabilities who are on Social Security Disability Insurance (SSDI) (although eligibility typically happens after a 2 year waiting period following enrollment in SSDI). People with renal disease who require dialysis are also eligible.
Medicare Parts
Medicare comes broken into parts: Part A, B, C, and D.  Each part covers different things, and comes with different enrollment procedures and costs.  Here's a basic breakdown of costs in 2022: 
| | | | |
| --- | --- | --- | --- |
| Medicare Parts: | What It Covers: | Average Premium: | Average Deductibles and Coinsurance: |
| Part A | covers more expensive, long-term, and specialized healthcare needs, such as hospital in-patient stays, the costs of nursing homes and hospice, and sometimes in-home care. | Most people don't pay a monthly premium for Part A (sometimes called "premium-free Part A"). If you buy Part A, you'll pay up to $499 each month in 2022. If you paid Medicare taxes for less than 30 quarters, the standard Part A premium is $499. If you paid Medicare taxes for 30-39 quarters, the standard Part A premium is $274. | $1,556 deductibleDays 1-60: $0 coinsurance Days 61-90: $389 coinsurance Days 91 and beyond: $778 coinsurance per each "lifetime reserve day" after day 90Beyond lifetime reserve days: all costs |
| Part B | covers more routine care, such as doctors' services, medical supplies, check ups, outpatient services, and preventative care. | The standard Part B premium amount is $170.10 (or higher depending on your income). | $233. After your deductible is met, you typically pay 20% of the Medicare-approved amount for most doctor services.  |
| Part C | Medicare part C is a bit different, as it's a Medicare Advantage plan. | It typically includes a prescription drug plan and it usually comes at little or no cost.   | This varies by plan |
| Part D | covers prescription drugs, as well as shots and vaccinations. | The Part D monthly premium varies by plan (higher-income consumers may pay more). | On average, your Medicare Part D plan pays out around $4,430 as of 2022 before the gap begins.   |
What Is Medicaid?
If you find yourself struggling to afford the cost of your healthcare, you may qualify for federal and state subsidies.  This often comes in the form of Medicaid.  Medicaid is a program administered by the states for those who qualify due to disability or low income.  It covers some or all of the costs of Medicare.  Medicaid can help cover services that Medicare doesn't cover, or only partially covers, such as: 
Nursing home care
Personal care
Transportation to medical services
Home- and community-based services
dental, vision, and hearing services
How Do I Know If I Qualify?
According to medicare.gov, you may be eligible for Medicaid if you have limited income and are:
65 or older
A child under 19
Pregnant
Living with a disability
A parent or adult caring for a child
An adult without dependent children (in certain states)
What Does Medicaid Cover?
When you enroll in Medicaid, you may be able to get access to health care benefits such as:
• Doctor visits
• Hospital stays
• Long-term services and supports
• Preventive care (such as immunizations, mammograms, colonoscopies, etc.)
• Prenatal and maternity care
• Mental health care
• Necessary medications
• Vision and dental care (for children)
Can I Have Both Medicare and Medicaid?
It's possible to qualify for both Medicare and Medicaid. If you qualify for both Medicare and Medicaid, it's referred to as having "Dual Eligibility". People who have both Medicare and full Medicaid will likely have all of their healthcare costs covered.
For More Information, Visit HealthCare.gov/medicaid-chip/getting-medicaid-chip to learn more about Medicaid. Visit Medicare.gov/contacts, or call 1-800-MEDICARE to get the phone number for your State Medical Assistance (Medicaid) office.